It all started in 2009 when I adopted Otley from the rescue shelter where I worked as a volunteer at the time. He was originally found as a stray and had already been in two different rescue shelters for a period of six months.
When we did a sponsored sleepover to spend the night together with one of the shelter dogs in their kennel I picked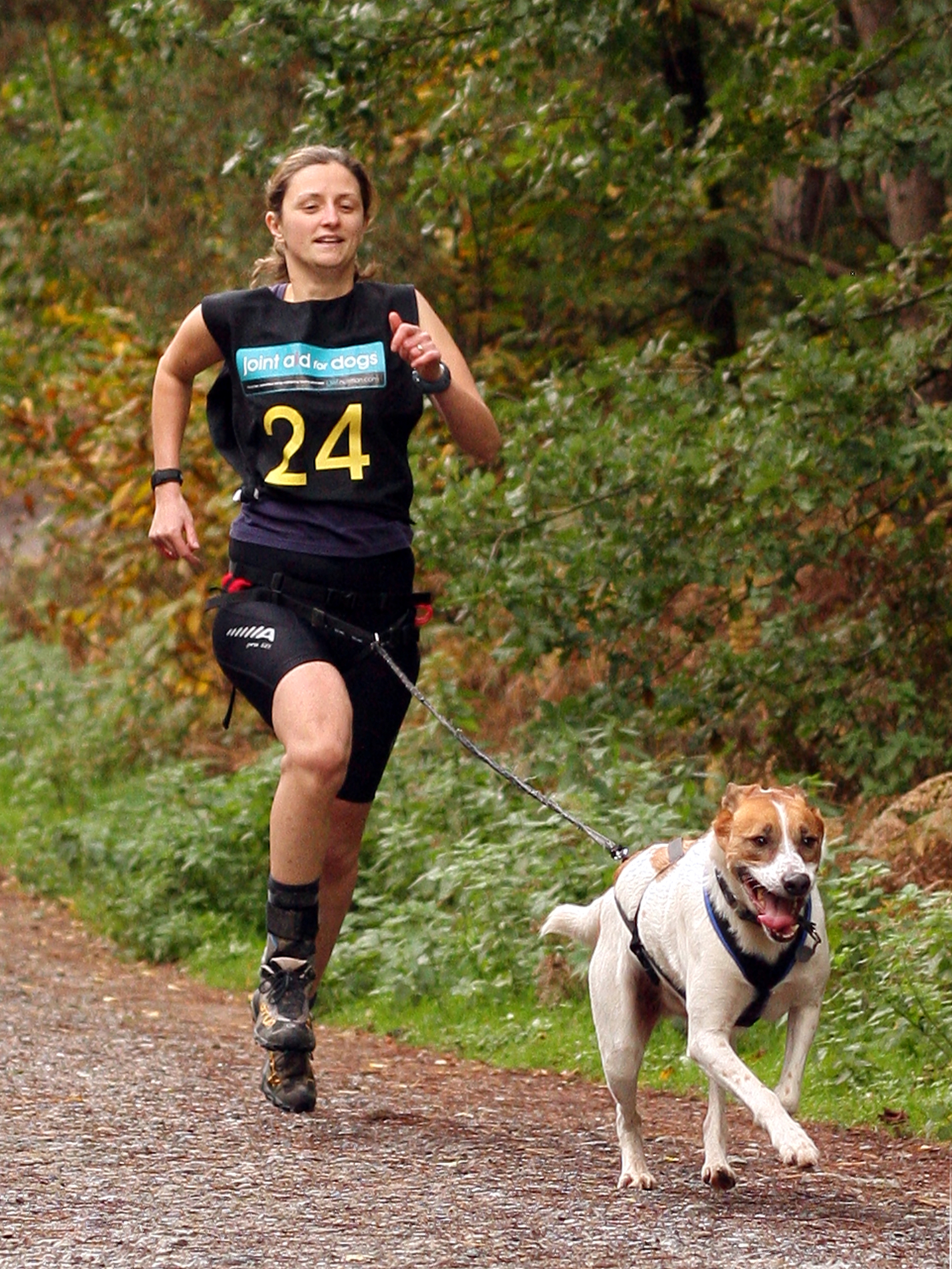 Otley. He cuddled up with me all night and from there I knew I wanted to give him a home.
As an outlet for his high energy and for me to become more fit I started Canicross with him. We became really hooked on the sport and regularly competed in races all over the country and even twice at Crufts and in 2011 at the ECF European Canicross Championships in Poland.
Then in summer 2011 rescue puppy Kai joined us. He was around 5 months old when he came to us. He had a bad start, grew up in a stable with no socialisation to the outside world, was quite skinny and full of worms. To start with he was terrified of the world and it was a long and slow process desensitising him to everyday sights and sounds.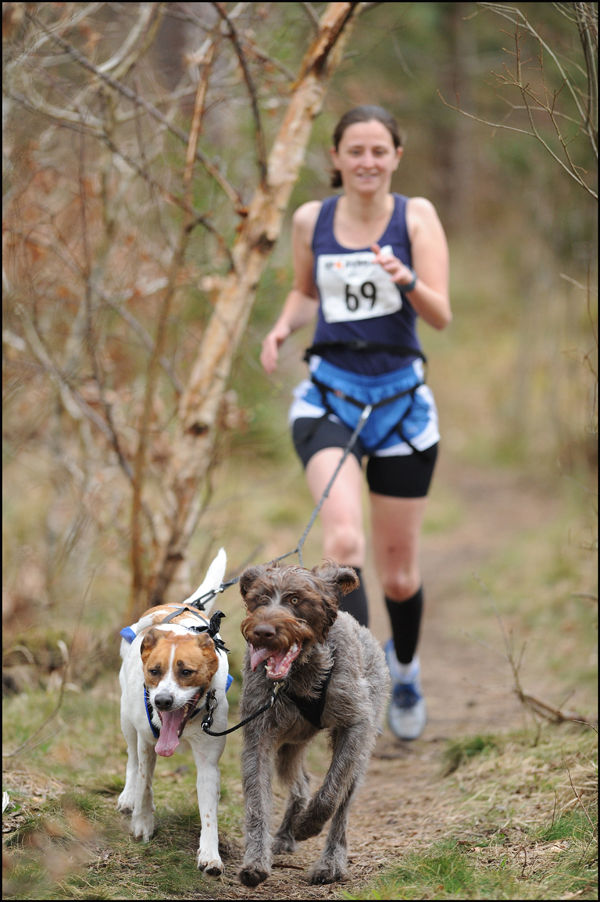 Fast forward six months later and Kai became an energetic boy who loved nothing more than to run together with Otley and me. I now ran attached to two dogs which was a scary adventure at times when they went full pelt racing each other side by side! However, soon Kai started to become stronger and faster and both me and Otley struggled to keep up with him. Then one day while running with Kai at full speed downhill I went over badly on my ankle resulting in pulled ligaments.
Because I couldn't run for a long time I had to find another way to give Kai and Otley enough exercise. That is when I tried bikejoring and it didn't take long until me and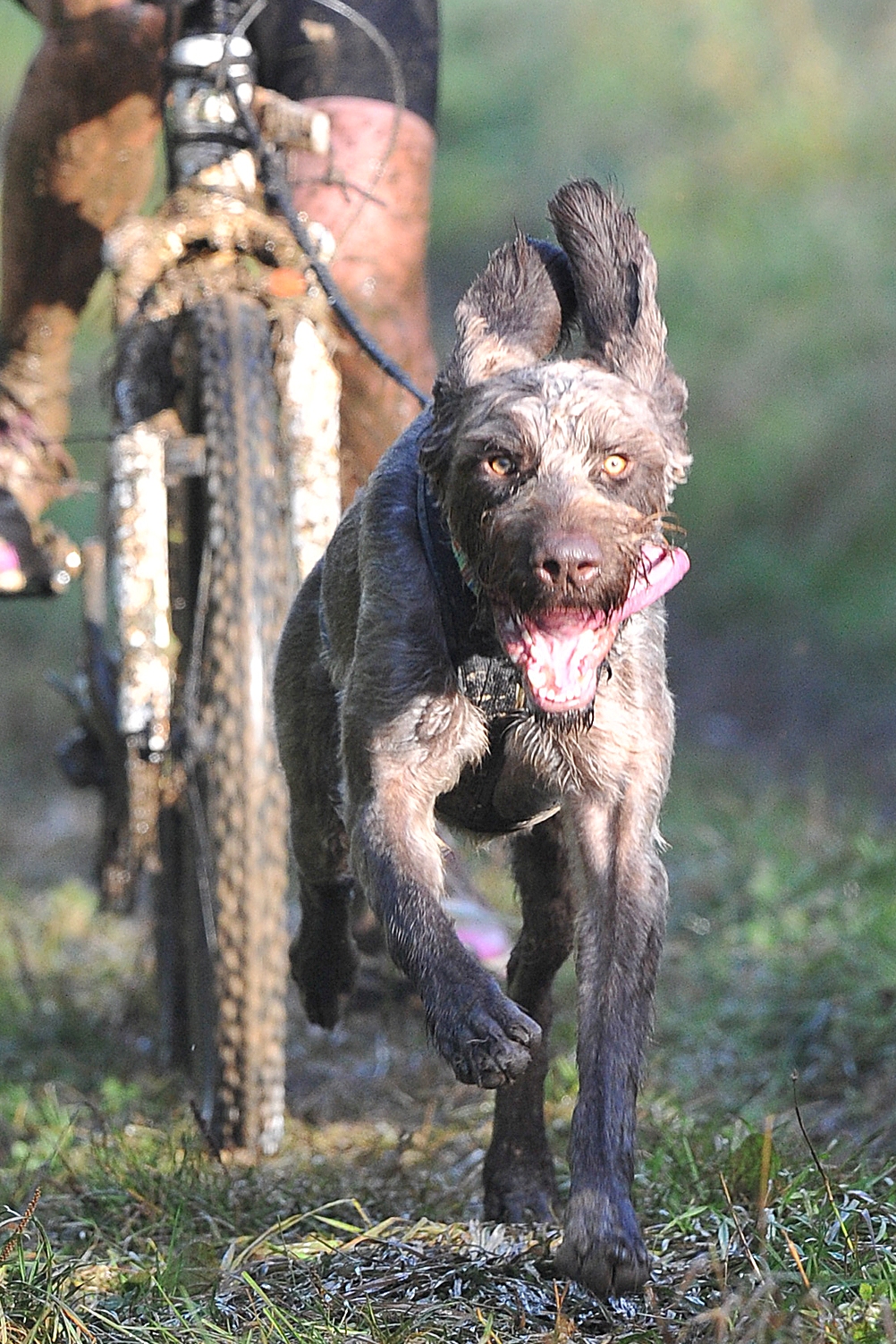 the dogs, especially Kai, caught the bikejoring bug!
We haven't looked back since and became British National Champions and given the purpose bred European Sleddogs and Greysters a run for their money at the ECF European Championships.
In 2014 I imported Greyster Indi from Poland. She was one of the first two Greysters in the UK. She is a purpose bred bikeoring dog and has great speed and strength. I only bikejor and scooter her, she would be too much for me to canicross. We've had great adventures and successes so far competing all over the UK, Belgium, Germany and Canada. We've become British National Champions, 5th at the ECF European Championships and 7th at the IFSS World Championships.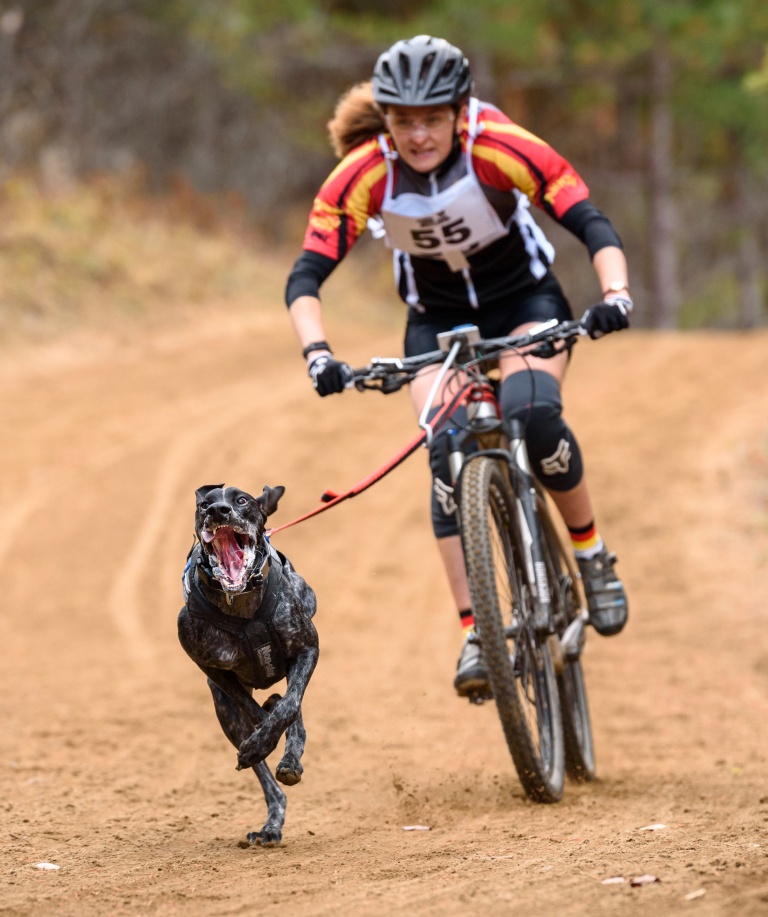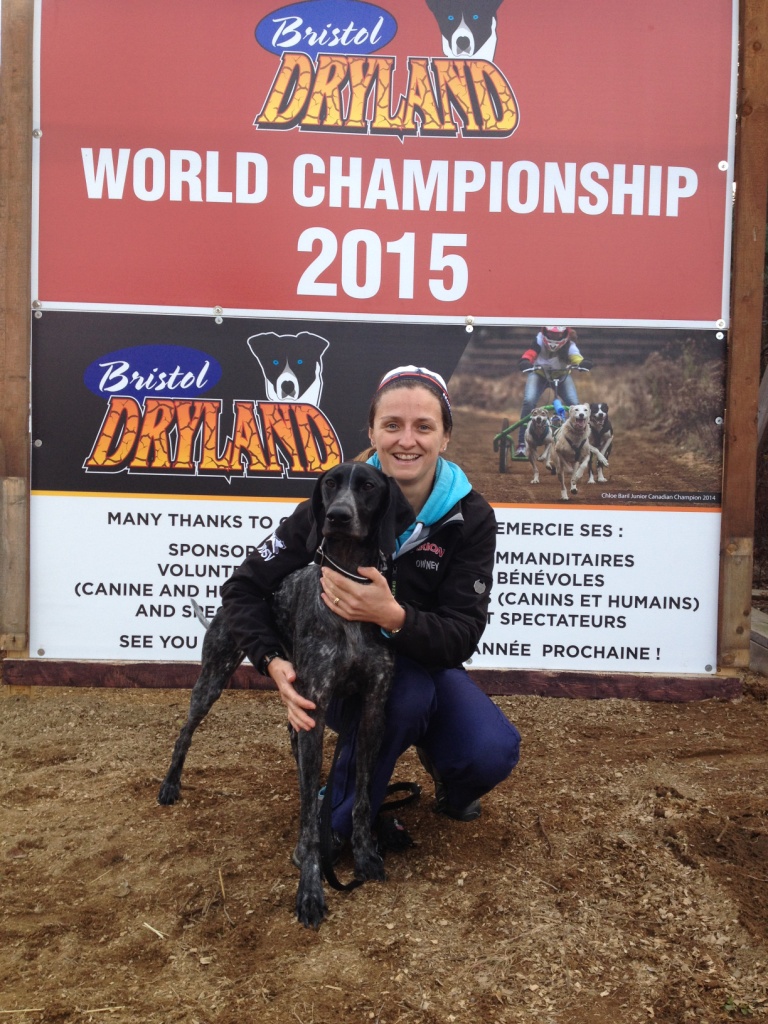 Spring 2017 I bred from Indi the first litter of Greyster puppies in the UK so I didn't have to import again. Indi was a very gentle and caring mum and did a great job with her litter of 10 puppies.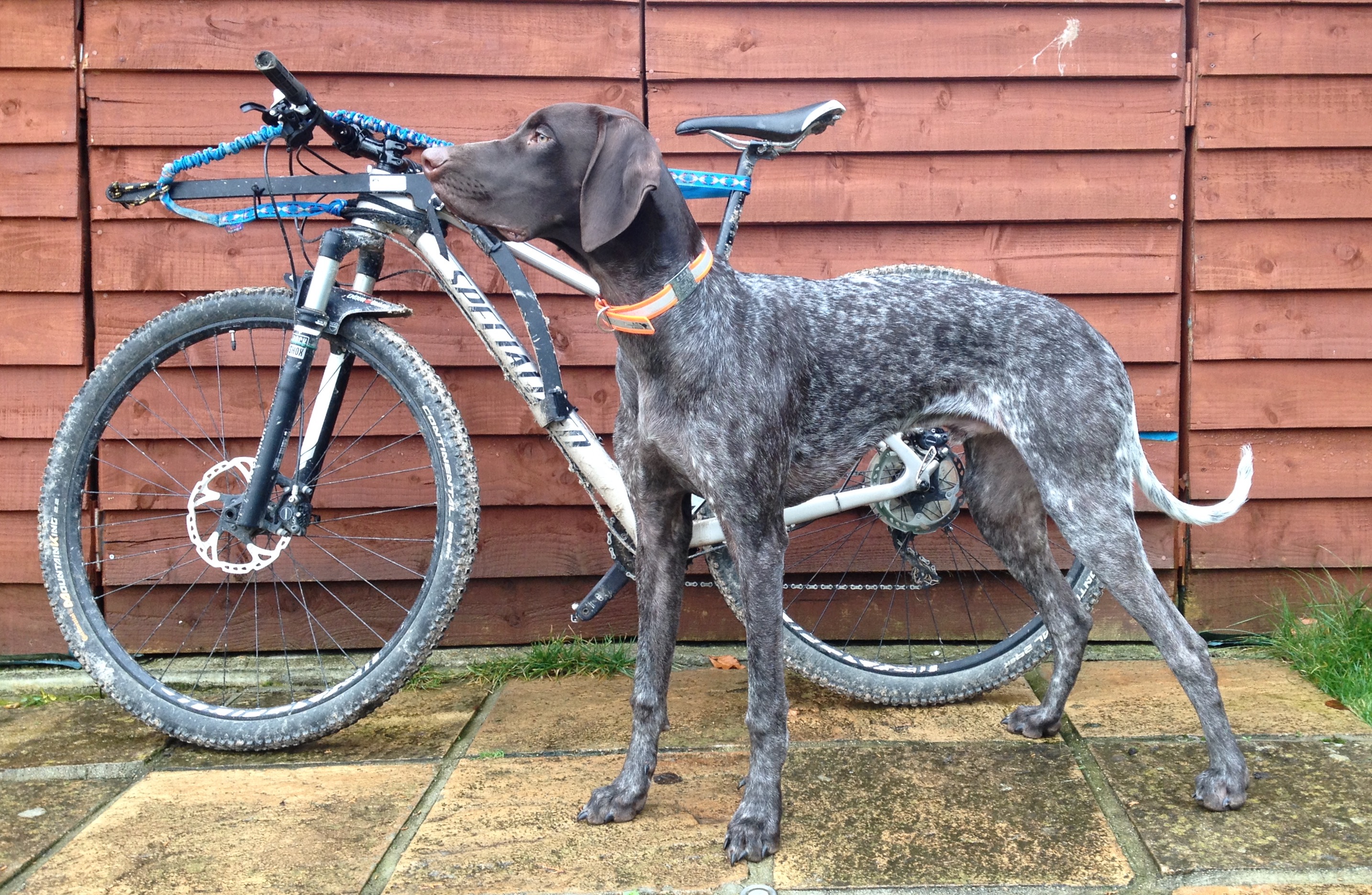 I kept one of the puppies and the other pups went to experienced homes in the sport.
Vegas, who is now 3 years old is doing really well. He is a great runner and we have won a number of races in the UK and abroad and achieved 10th place at the IFSS World Championships in 2019. This coming season I am moving up into the 40+ age category and don't have to compete against athletes up to 20 years younger than me anymore, the dream is to medal at future European and World Championships.
© Victoria Rock. All rights reserved.