I am originally from Frankfurt in Germany and have been living in the UK for nearly 15 years now.
I have a first class BSc in Biology specialized in Animal Behaviour from the University of Osnabrück and a first class with distinction MSc in Animal Behaviour combined from the University of Osnabrück and the University of Cambridge. I used to work in academia for a little while, but decided to follow my passion of working with dogs and being self-employed. For several years I used to have my own dog business working as dog trainer, behaviourist and walker. I now work from home hand-making dog collars and leads; my business is Rock It Dog Design.
Apart from bikejoring I love horse riding, rock climbing and kayaking. I am also a keen traveller and have been all over Europe, Canada and North Africa and travelled in my early twenties for two years on my own through Australia, New Zealand and South East Asia .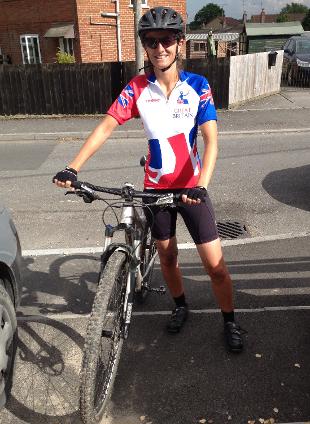 © Victoria Rock. All rights reserved.