Kai - German Wirehaired Pointer, 8 years old, 32 kg, 70cm

Kai came to us at around 5 months of age rescued from poor living conditions. Due to his bad start in life he struggled with finding his self confidence. He is still quite a mummy's boy and follows me everywhere as my personal shadow. Kai loves bikejoring and will work hard for me, particularly on uphills he helps me a lot with his strength. His favourite other activities are hunting and playing with his ball.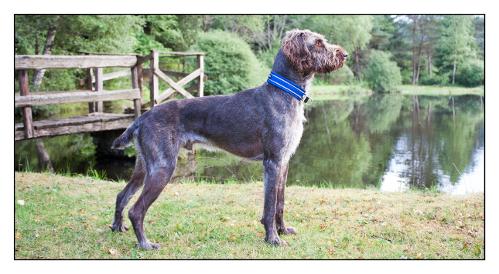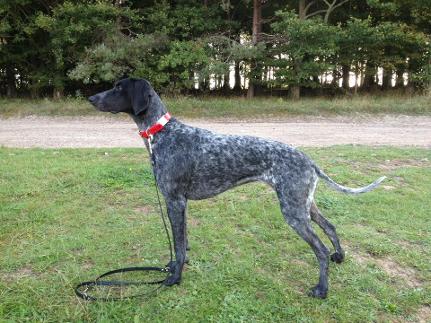 Indi - Greyster, 5 years old, 28kg, 65cm, Pedigree

Indi came from multiple European and World Champion Igor Tracz's kennel in Poland. She is like a duracell bunny, she keeps going and going and going.....
She absolutely loves bikejoring and is a very fast and determined runner.
Her favourite activities are running, running and running, oh and a bit of digging!
Otley - Crossbreed, approx. 12-13 years old, 24kg, 55cm

Otley is a smiley happy boy who came to us ten years ago from Hull Animal Welfare Trust, originally found as a stray in the Yorkshire town Otley, hence his name.
He already feels his age and is now retired from working in harness. His favourite activities are eating and lounging on the sofa.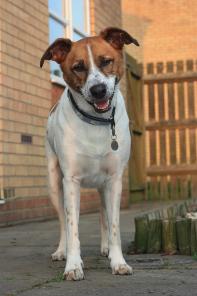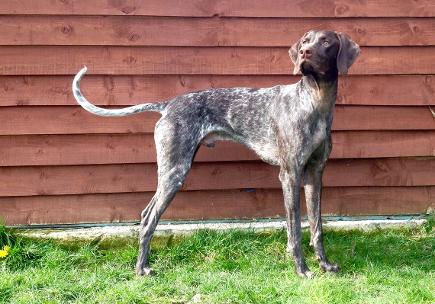 Vegas
- Greyster, 2 year old, 38kg, 77cm,
Pedigree
Vegas is Indi's son, he is from our first litter of Greyster puppies. He is a big goofy boy with a lovely temperament, easy to live with and loves everybody he meets. He absolutely loves bikejoring and works really hard for me.
© Victoria Rock. All rights reserved.